This festive season saw flight numbers skyrocket to almost pre-pandemic levels. The American Automobile Association said close to 113 million Americans were set to travel at least 50 miles from home during this period, pushing overwhelmed airports to the edge.
Kimberly Anderberg says coupling that with a huge winter storm that gave airports no choice but to delay or cancel thousands of flights, it's unsurprising that so many travelers were left stranded. In fact, FlightAware, a company providing real-time air travel information, showed that over 3,000 flights were canceled on December 27, 2022, with many more delayed.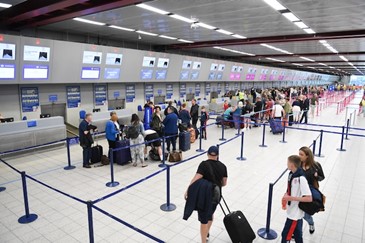 For those who've never experienced flight cancellations or delays before, it can be an extremely stressful experience. After all, there appears to be next to no recourse for travelers looking to get compensation for additional costs.
That said, all hope is not lost. Flyers (frequent or otherwise) should learn the necessary steps to deal with this precarious position.
Canceled Flights: Here's What Happens
Generally speaking, the majority of airlines rebook passengers onto their next available flight to the desired destination for free following cancellations. Of course, this is under the proviso that the flight has spare seats.
If none are available, then it's time to do some courteous negotiations. As per the U.S. Department of Transportation's suggestions, travelers should ask to have their tickets transferred to a different airline. There's no telling whether this will be successful, but it's worth a try.
Luckily, there is a potential ray of light at the end of the tunnel — travelers who decide to scrap their trip altogether after a flight cancellation are entitled to a full refund. Yes, even if the tickets were initially "non-refundable."
According to the Department of Transportation, everything from bag fees to extras to seat assignments are available for refunds in this circumstance.
In many cases, airlines try to award vouchers as compensation rather than monetary refunds when they've been forced to cancel due to weather. However, frequent flyers know to insist on getting their money back as vouchers can carry restrictions, expiry dates, blackout dates, seat number limitations, and advanced booking necessitations.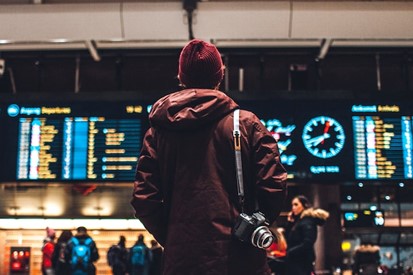 Overbooked Flight Cancellations
Otherwise known as "involuntary bumps," they occur when airlines overbook flights and have to cancel some tickets.
While they rarely occur, the DOT says passengers who can't reach their destination close to their original arrival time are entitled to $1,550 or 400% of their one-way ticket cost.
Delayed Flights and Compensation
Delayed flights are a slightly different ball game.
Federal laws don't require airlines to issue any compensation following delays (even significant ones). Although some airlines offer to fund meal or accommodation costs during long delays, it's entirely up to the company's discretion.
The DOT is yet to define "significant delays," meaning the department considers whether travelers are eligible for refunds on a case-by-case basis.
The Bottom Line
Typically, travelers are simply booked onto the next available flight after a cancellation. But when that doesn't happen, it's up to them to either request an airline transfer or compensation.