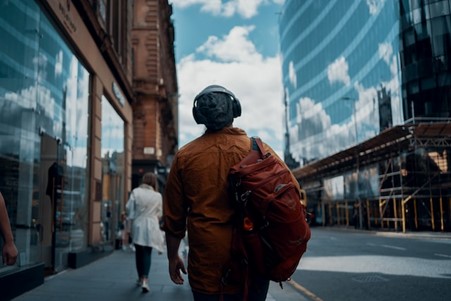 Traveling abroad isn't supposed to be stressful. But factoring in plane engine noise, overly chatty travel companions, cross-country train sounds, crying babies, and the obnoxiously loud guy talking on his phone three seats ahead, and that trip of a lifetime can quickly become a nightmare journey.
Enter travel headphones.
Kimberly Anderberg explains that the best headphones for traveling will cancel out the surrounding chaos and allow travelers to create a sanctuary of good tunes, engaging podcasts, and a bingefest of Netflix goodness.
Heads up, though: Not all travel headphones are created equal.
So here are 3 of the best headphones for traveling in 2022 (plus an extra set that's perfect for your smallest travel companion).
A Quick Buying Guide for Travel Headphones
There are variations in build quality, sound quality, and features at every price point in the headphones market. Here are some considerations that every traveler should keep in mind:
Noise cancellation. Passive noise cancellation relies on the build of the headphones, whereas active noise cancellation (ANC) uses technology to produce soundwaves that neutralize the noise around you. Every set of headphones that makes this list uses ANC technology.
Battery life. Even the best headphones in the world couldn't make this list if they couldn't deliver a solid 20-30 hours of listening pleasure. A lower battery life is fine for the daily commute, but for travelers catching a long-haul flight or two, strong battery performance is key.
Durability. Quality ANC headphones with a solid battery life don't come cheap—so they need to be built to last. Dropped in the airport, bumped in carry-on luggage, caught out in the elements—rugged build and quality materials matter.
Comfort. Travel headphones are going to be worn for hours, so they need to be comfortable. Soft ear cups, quality in-ear molds, and lightweight headpieces will all make long-trek listening a pleasure.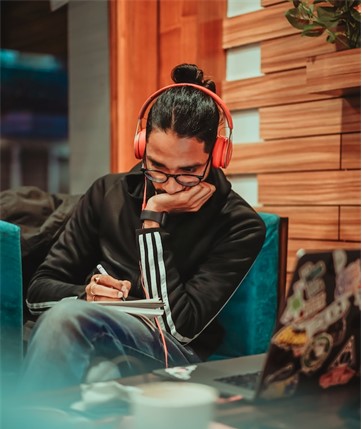 The Best Travel Headphones to Buy Right Now
Bose QuietComfort 45
In a nutshell…
Arguably the best headphones on the market in any category, the Bose QuietComfort series has been a top performer for years. Durable, rugged, lightweight, and with pristine sound quality, these over-the-ear headphones are a musical purist's dream.
Top features…
Users can switch between Quiet mode—great for raucous flights and rowdy train trips—or Aware mode for quick commutes and footing it across town.
24-hour high performance battery.
Quick charge feature that squeezes an extra 3 hours of use out of 15 minutes down-time.
Hard-shell case
Skullcandy Indy ANC Headphones
In a nutshell…
This offering from Skullcandy delivers the lightweight comfort of wireless earbuds and all the functionality of active noise cancellation.
Top features…
Wireless charging case and a whopping 30+ hours of battery life.
A built-in microphone for taking calls or communicating with Alexa and Siri on the go.
Superior comfort and ear-friendly bud design.
Tile app syncing makes it easy to hunt down a missing earbud fast.
Sony WH1000XM4
In a nutshell…
Sony's WH100XM3s were an impressive feat in headphone engineering and sound quality, but the latest offering in over-ear performance blows them out of the water. Ultra-comfortable on even the longest flight, and 40mm drivers for superior sound in every application.
Top features…
A comfortable headpiece and plush, cushioned earcups
Sony's proprietary Digital Sound Enhancement Engine for improved sound quality
Industry-leading Dual Noise Sensor tech filters in ambient noise via four microphones, runs it through a processor, and kills it dead in any environment.
Puro Sound Labs BT2200—One for the kids!
In a nutshell…
Excellent build quality, super-soft earcups, and a bunch of colors to choose from…and those aren't even the Puro BT2200's biggest selling points.
Top features…
Filters out up to 82% of ambient noise
Quality sound for music and children's videos, while parents can rest easy knowing the BT2200s deliver only the World Health Organization's volume range recommendation for kids (if curious minds want to know, that recommendation is up to 85db of sound).
20 hours of battery life